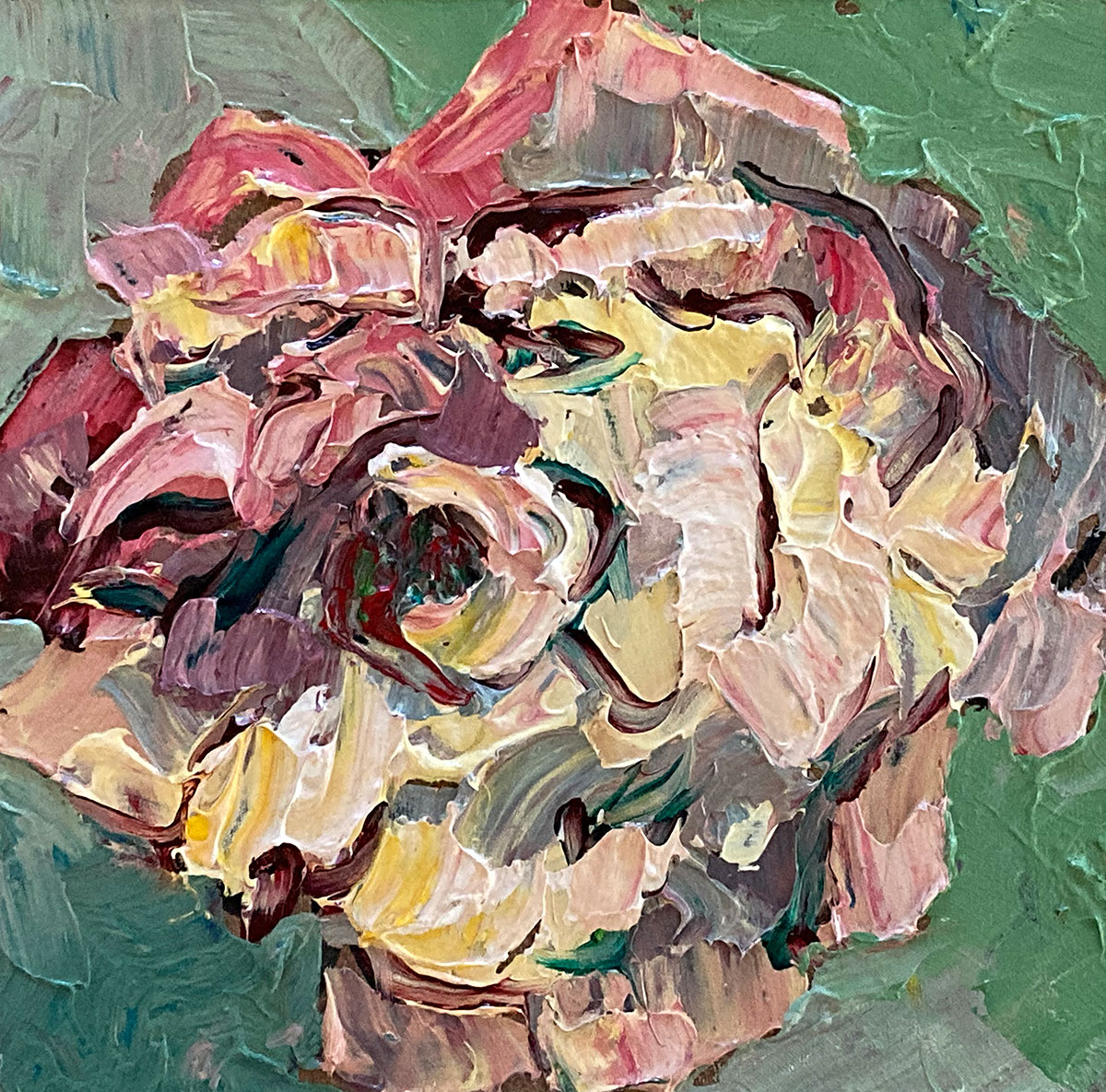 A rose is a rose, is a rose. Not in my backyard – they are what I look at first thing in the morning as I am waiting on my coffee. I love to look out the windows to see if I have any new blooms and what color they are today. That way I can get an idea of what I want to paint that day.
"A Rose by Any Other Name IX"
5″ x 5″ textured mixed media painting on panel.
• $135 unframed
*** Roll your cursor over the painting above to see a detailed view of the texture.