US Workshops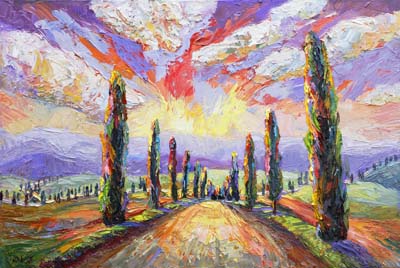 Adult Art Classes
Playing with Color
Through guidance, encouragement and suggestion, learn how to create gorgeous paintings. Bring your favorite medium and develop your skills in oils, acrylics, watercolors or pastels.
6 Tuesdays, Jan. 23rd – Feb. 27th
10 am – 1 pm • $300
7 – 9 pm • $200
All levels or experience welcome.
Make-up lessons available during opposite class times within the same 4 week session.
Near the intersection of Northwest Hwy. and Abrams Rd. in Dallas
Email Niki, nikigulley@sbcglobal.net if you are interested.
Next Session – Fall 2018
—
***Regarding make-up lessons: If you miss a class, you need to make up the class within the same 6 week session at one of the other class times within that same session. This is so that the students who register for the next session aren't slighted on their instruction time.
***Regarding class cancellation: If you must cancel the classes for unforeseen circumstances, we'll refund your deposit up to 2 weeks in advance. Up to one week ahead, we will refund half. After classes start, we can offer no refunds since it is too late to fill your spot. Thank you for understanding.
_____________________________________________________________
New England

Fall Foliage
Oct. 10 – 15 /2017
Photography & Plein-Air Painting Workshop
Taught by Scott Williams & Niki Gulley

After people saw the images and paintings from last year's fall adventure to New England, they told us that we had to teach a workshop there, so here you go! This trip is designed to make the most of the autumn hues at the peak of the season.
This explosion of luminosity is the Super Bowl for leaf peepers from around the world. During those fews weeks there is an astonishing kaleidoscope of colors, set against the backdrop of mountains and valleys, topped off with the smell of apple cider in the crisp fall air.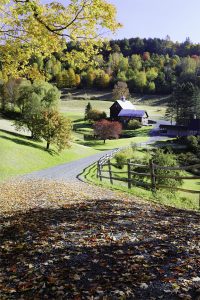 Your spectacular journey starts in the quintessential New England town of Woodstock, set amid Vermont's Green Mountains. This picture-book village was voted the prettiest small town in America and is a perfect place to experience some of the best that Vermont has to offer. This quaint sleepy town has an over abundance of rustic charm, from its tree lined streets and white picket fences, right down to the stream running through the center of town complete with its own covered bridge.
While there our travels will take us to some of the most popular locations in the area, starting with the Sleepy Hollow Farm. This is probably one of the most photographed spots in the north east and is one of my favorite photos from our trip, pictured on the left side of this page. This is one of those scenes destined to become the home screen on your phone or the screen saver on your computer and just being there is guaranteed to make all of your friends jealous!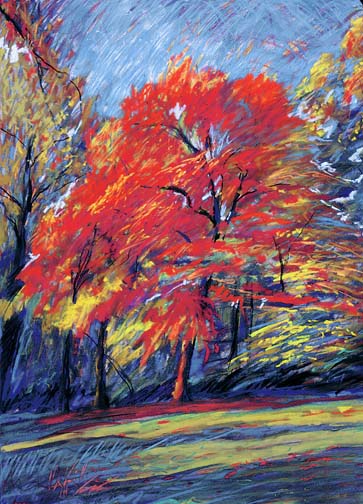 As if that weren't the ideal fall destination, we are giving it a run for its money by stopping off at the equally attractive Jenne Farm. With its bright red barns nestled down in the vibrant green hills and set off against the match stick tinted trees standing like sentinels single file along a winding dirt road, it makes this spot an absolute artist's paradise.
Not to be outdone on our quest for the ideal fall spectacle, is the perfectly situated gristmill and this one ticks all of the boxes. Blazing red building (Check), obligatory waterfall over a meandering stream (Check), complete with a waterwheel (Check) and a split rail fence thrown in for good measure (check and double check)! This one pretty much does everything for you, all that you have to do is show up.
Of course if that isn't enough, we have one more pastoral setting to check out. From a vantage point that looks out over yet another valley of stunning foliage, stands an iconic white church and steeple adjacent to a bucolic farm.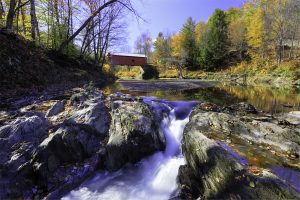 The next stop on our fall pilgrimage brings us to a fabulous covered bridge spanning a stream with a small water fall, what a location! This makes for a great stopping off place as we move onto our next home base in the equally idyllic town of Stowe. From their famous church to the unmatched beauty of Smuggler's Notch.
Finally, just to make sure that you get a well rounded New England adventure, we are going to go to a working farm to sample cheeses and yes, maple syrup. There could also be additional cheese tasting, along with some apple cider tasting and of course, plenty of local cuisine. Add this together and you get a fall experience that will resonate for years to come!
Niki will conduct the Plein-Air Painting Workshop from different picturesque locations daily, teaching through a combination of demos, discussions, assistance and critiques. Sessions will be broken into different morning and afternoon locations, with plenty of time in between for shopping, sightseeing or to dine al fresco for a leisurely lunch.
Scott will take the photographers on daily walking tours where you will have the opportunity to experience Vermont through your lens as Scott guides you to use your camera to define what you see while achieving your own artistic vision.
As with the painters, there will be daily destinations with time allowances for exploring on your own. There will also be valuable critique sessions throughout the workshop as time allows. This will give everyone an opportunity to discuss the day's events, compare notes, ask questions and get a chance to know each other. It also presents a unique option to get views and perspectives from both painters and photographers.
So come join us as we take you on an inspirational exploration of Vermont with an emphasis on observation and perception as we help you develop your own style. Admission is limited to 12 participants, so we encourage you to enroll as soon as possible. There will also be space open for non-participating partners at reduced rates on a limited basis.
Work Shop includes:
• Hotel for 5 nights in picturesque B&B's w/ homemade breakfast included. 3 nights in Woodstock and 2 nights in Stowe (Double occupancy) (Accommodations are in shared rooms, although a few single rooms may be available at an extra fee)
• Side trips along the way for cheese and maple syrup tasting
• All transportation in Vermont included, there will also be one shuttle run from the Burlington airport if needed.
• Meet & Greet the evening of Oct. 10th upon arrival.
• Instruction, guidance, experience and fun.
Your cost for all of this is $2,350 and to reserve a spot, simply send a completed application form (the forms will be provided by email upon request) along with your deposit of $750 per person. There is a final application cut off date of 5/6/17.
A second payment of one half of the remainder after deposit is due by Jan. 14th, with a final payment due by Feb. 25th. For those wanting a single occupancy room, there will be an additional cost of $600. We can take credit card payments, however it will incur
a 3.5% fee.
There is a discount of $350 for partners wanting to accompany participants on the trip, but not take the workshop. We will also attempt to setup optional events when available at an additional cost for participants not interested in the painting/photography sessions. There has to be a minimum of 6 people for the workshop to make. If the 6 person minimum is not met by the 5/6/17 deadline, all money will be refunded.
Transportation to the workshop is not included, you are responsible for your own travel arrangements. However we will provide transportation from the Burlington airport at one appointed time for those people needing it.
In the event of inclement weather, alternate arrangements will be made. There will be no rain dates or refunds for weather or travel difficulties, we suggest travel insurance for those situations.
Please let us know if you have any questions or if we can help you in any way and we hope that you will be able to join us!
Scott Williams 214-289-8512 / Niki Gulley 214-803-5812
Email Scott, photoguy@blind-squirrel.org or Niki, niki@nikigulley.com if you are interested in joining us.
___________________________________________________________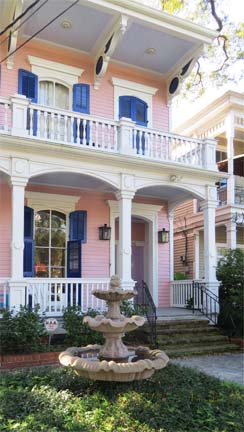 New Orleans Art Trek
Photography /Plein-Air Painting Workshop
Taught by Scott Williams & Niki Gulley
New Orleans, LA –
October 22nd – 26th, 2014

New Orleans brings to mind Mardi Gras with it's elaborate costumes and ornate masks, but there's much more to the crescent city. It is a place with a rich history steeped in tradition and a distinct culture like few places on earth. Now imagine working on your photography and painting skills in an environment with such visual stimulation and artistic opportunities.
Whether you are a painter or photographer, this unique workshop has been designed to allow you to hone your skills and expand your creativity, all while you further your artistic voice. Choosing which aspect interests you, we will help guide you to capture the spirit and character of this amazing city.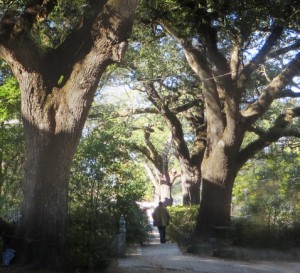 From the backdrop of Jackson Square to the majestic grandeur of the Garden District, from the macabre semblance of the cemeteries to the old world charm of the plantations, we will explore the many sights that the city has to offer. Along with an opportunity to sample some of the best cuisine that New Orleans has to offer!
Admission is limited, so we encourage you to enroll as soon as possible.
There will also be space open for non-participating partners at reduced rates on a limited basis.
Work Shop includes:
* Hotel for 4 nights. (Double occupancy)
(Accommodations are in shared rooms, although a few single rooms may be available at an extra fee) You can also make your accommodations, if so, contact us.
* Breakfast
* Trolly Tickets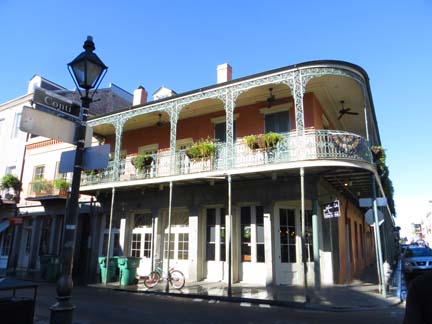 * Entrance to Oak Alley Plantation
* Instruction, guidance, experience and fun.