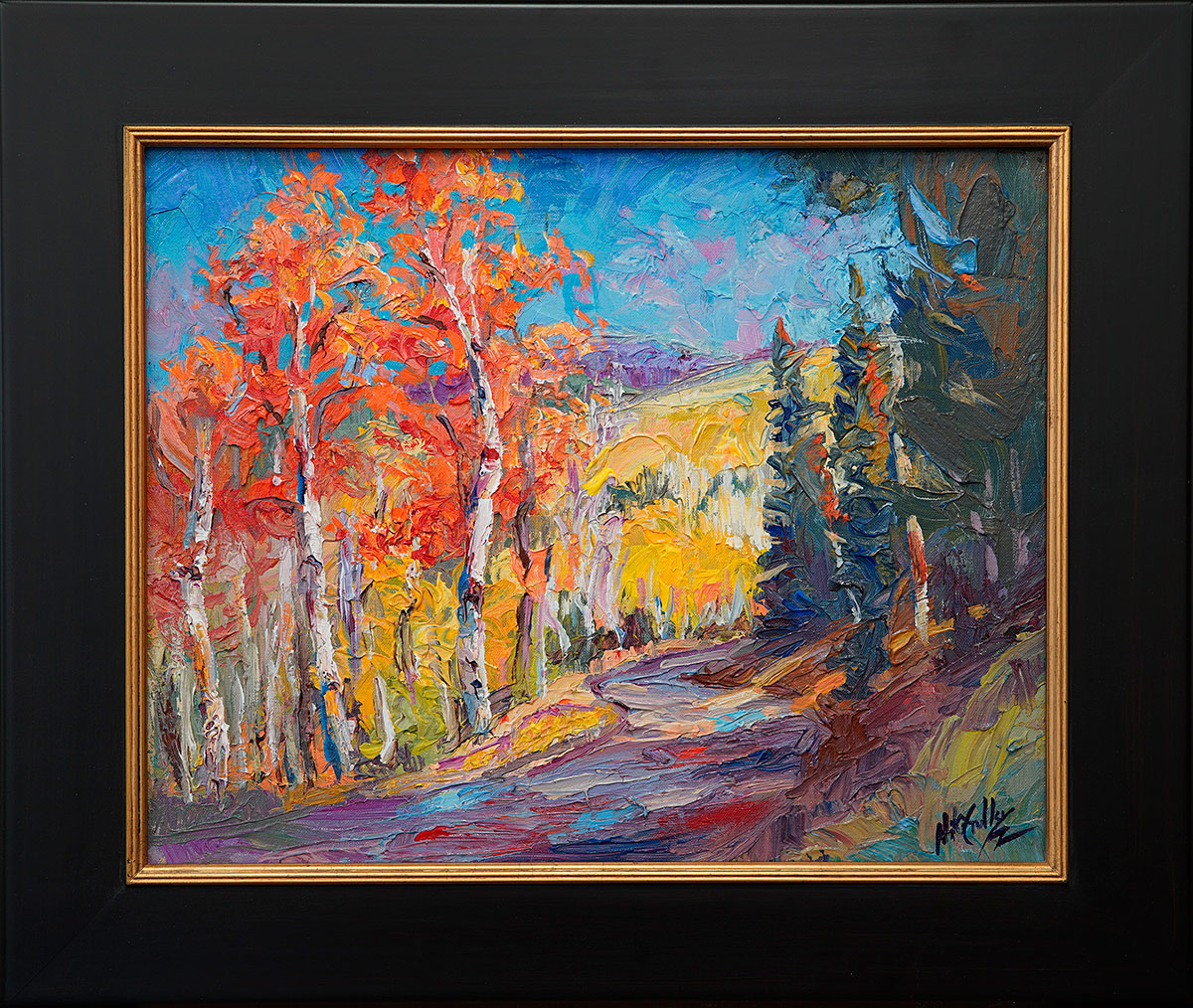 Painting in the mountains, especially this year was so cathartic and emotional. It was such a joy to be there surrounded by these amazing fall colors, that it would bring me to tears every day. I felt so fortunate to be able to do this when so many people weren't able to travel, that I poured my heart and soul into every painting. I hope that you can feel the joy that I felt when you see them.
"Heading to the Mountains"
16″ x 20″ textured mixed media painting on canvas panel
Framed in 3.5" espresso. $1,600 / $1,400 unframed
Available through Marigold Arts gallery • Santa Fe, NM.
*** Roll your cursor over the painting above to see a detailed view of the texture.