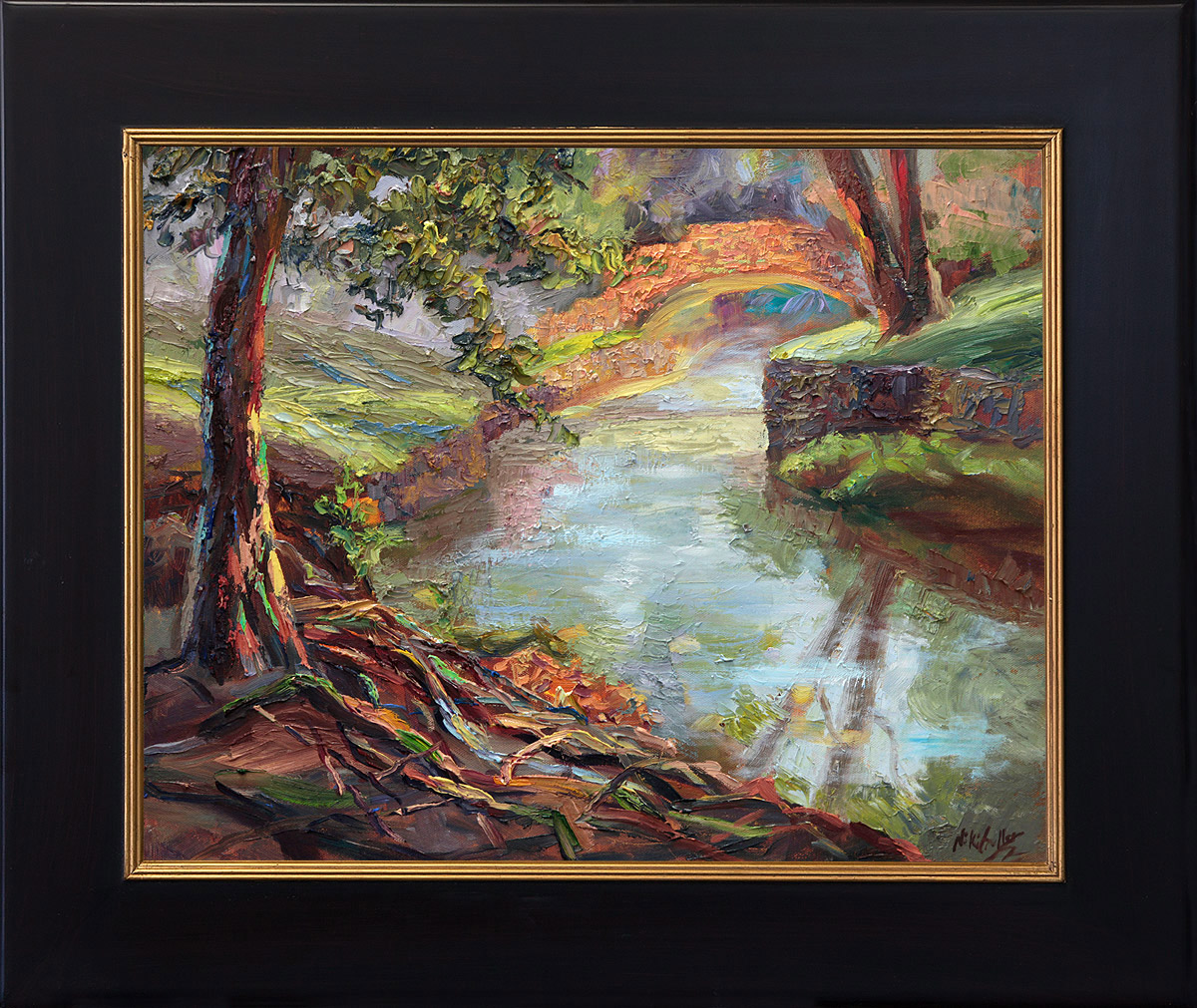 Painted on location, I was drawn to this magnificent Magnolia tree with its massive tangle of gnarly roots. Gripping the water's edge, it anchors the foreground and leads you down the meandering creek where morning light shimmers across its surface. Adding unexpected pops of color, I wanted this painting to be full of joy while giving you a sense of peace in this protected oasis.
16″ x 20" textured oil on canvas
• framed in 3.5" espresso $1,200 / $1,050 unframed
*** Roll your cursor over the painting above to see a detailed view of the texture.