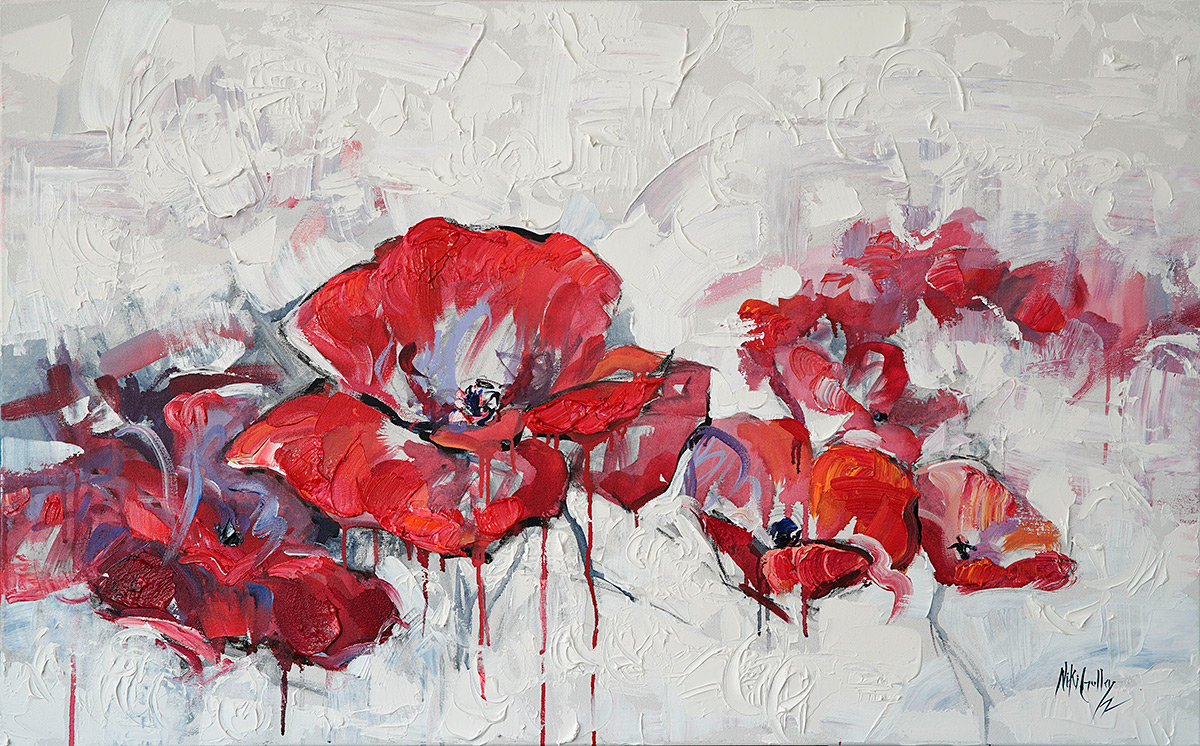 My mind's eye envisioned a ribbon of poppies spread out through space and time. I have isolated and aired out the poppies along with giving them much more texture in this painting.
30″ x 48″ textured oil painting on 1.5"
wrap around
canvas with the painting continuing around the edges • $5,500
SOLD
*** Roll your cursor over the painting above to see a detailed view of the texture.