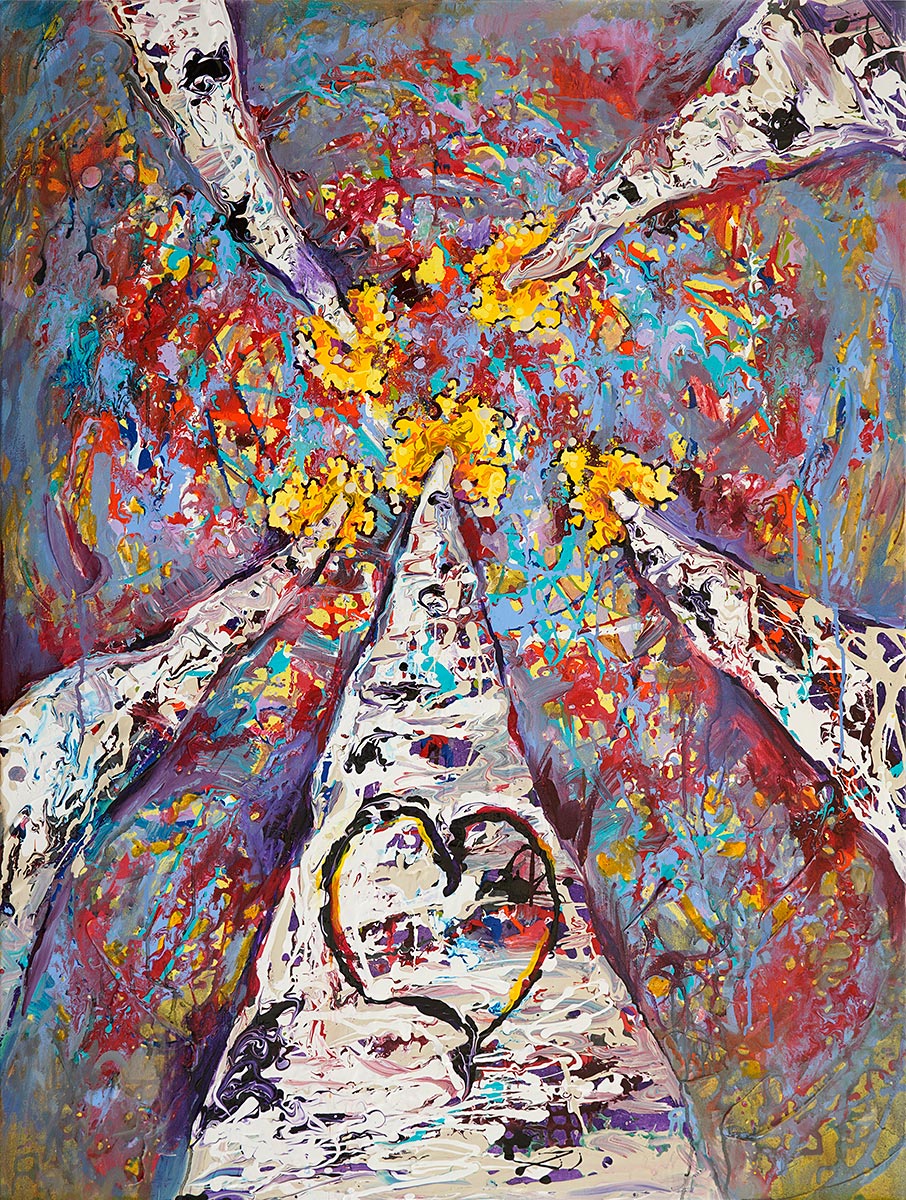 Recently I felt compelled to paint a new treetop painting where a couple had etched a heart into the aspen bark. With romance in the air and the excitement of young love, this painting is full of playful colors and energy to match those emotions.
48″ x 36″ textured oil painting on 1.5"
wrap around
canvas with the painting continuing around the edges • $7,000
* Please note that this painting has been selected to exhibit at the Southlake Town Hall as part of the "Strokes of Art in the Square" show on display from 2/12 – 4/23. We can ship or deliver it to you after April 23rd. Thank you for your patience!
*** Roll your cursor over the painting above to see a detailed view of the texture.