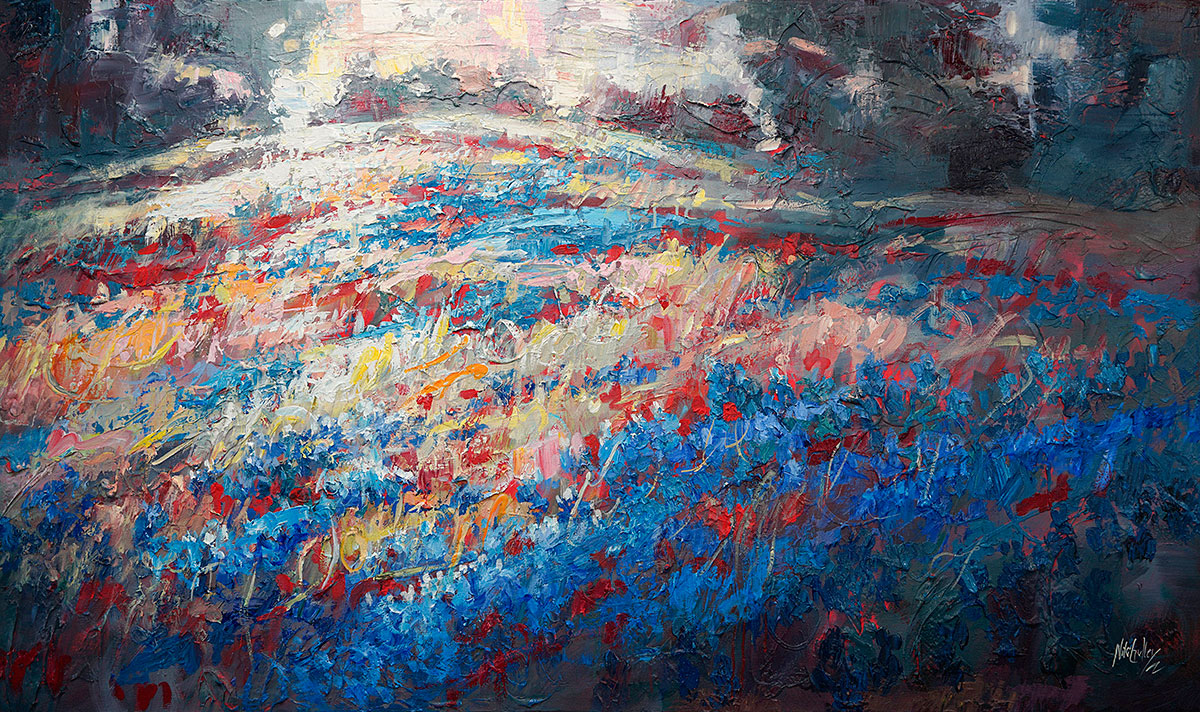 I wanted to show Texas' spring landscape in a completely different way. With an aura of mystery and the promise of what tomorrow holds, late day light sparkles over the horizon casting its warm glow kissing everything it touches with glimmers of hope. Rows and rows of bluebonnets and colorful wildflowers dance in the sparkling light, leaving the landscape loose and free so that your imagination can tell its story. May you relish the joy in the beauty of nature, bathing in the moment and looking forward to what tomorrow will bring.
36″ x 60″ textured oil painting on 1.5"
wrap around
canvas with the painting continuing around the edges • $8,200
*** Roll your cursor over the painting above to see a detailed view of the texture.