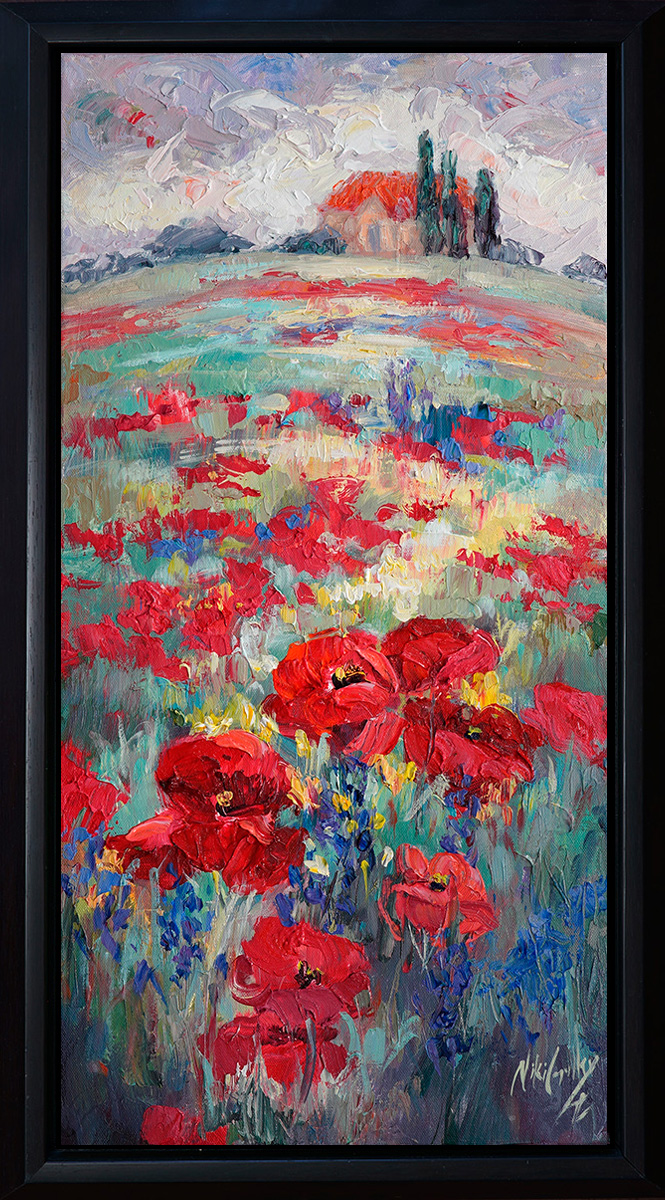 I wanted this piece to be uplifting and full of joy and energy. Set beneath a colorful sky with a few clouds drifting by on a beautiful day in springtime, the poppies and wildflowers are in full bloom. Using broken impressionistic strokes in surprising hues, causes the landscape to dance and flow, and I hope all of your cares drift away while gazing into this cheerful scene.
24″ x 12″ textured mixed media painting
on 1.5" gallery wrap canvas
with the painting continuing around the edges.
Framed in 1" angled espresso floater frame. $1,600 framed • $1,400 unframed
*** Roll your cursor over the painting above to see a detailed view of the texture.