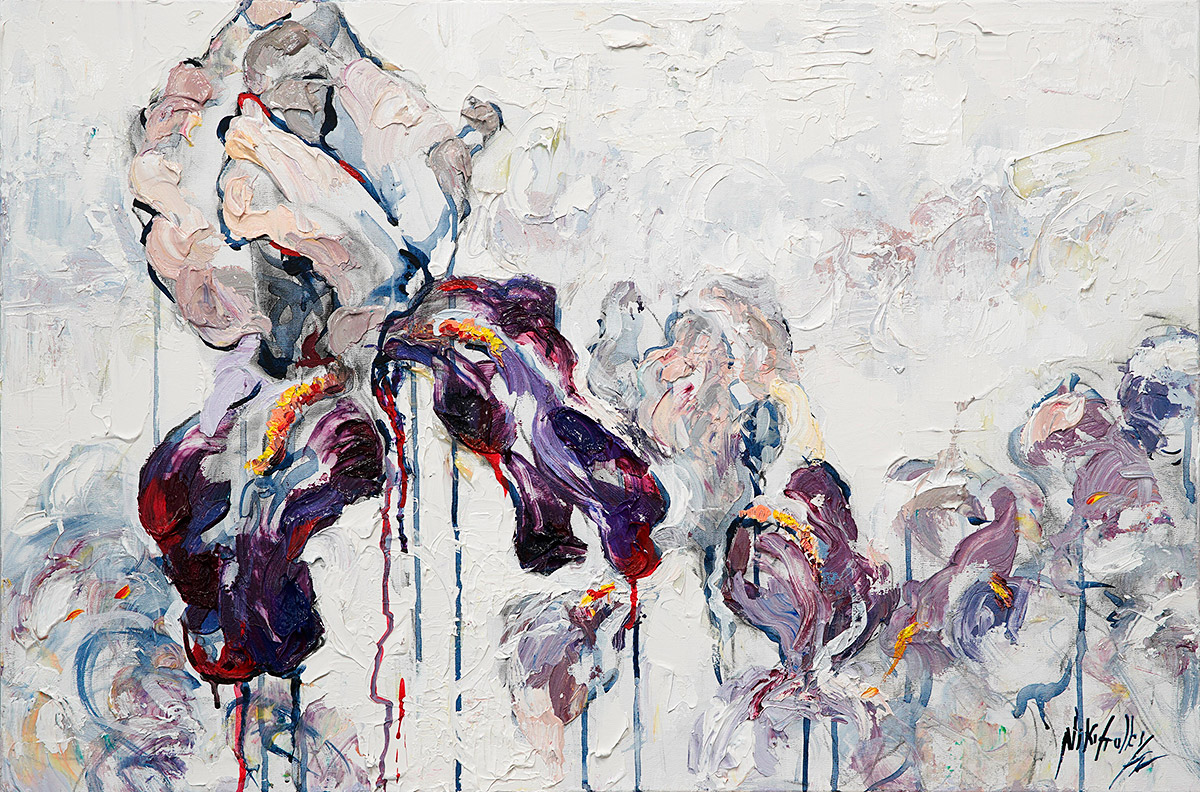 My irises this year were so beautiful and prolific and added so much joy after the year that we had, that I felt compelled to capture that feeling on canvas.
Taking the ideas that I started in this new series from inside my studio to outside in my garden, my goal was to create pieces that are full of joy, energy, texture and light.
Painting the flowers larger than life and adding layers and layers of paint to build up texture, the cheerful blooms come to life and dance across the canvas.
20″ x 30″ textured mixed media painting on 1.5"
wrap around
canvas with the painting continuing around the edges • $2,500
Available through AO5 Gallery
*** Roll your cursor over the painting above to see a detailed view of the texture.