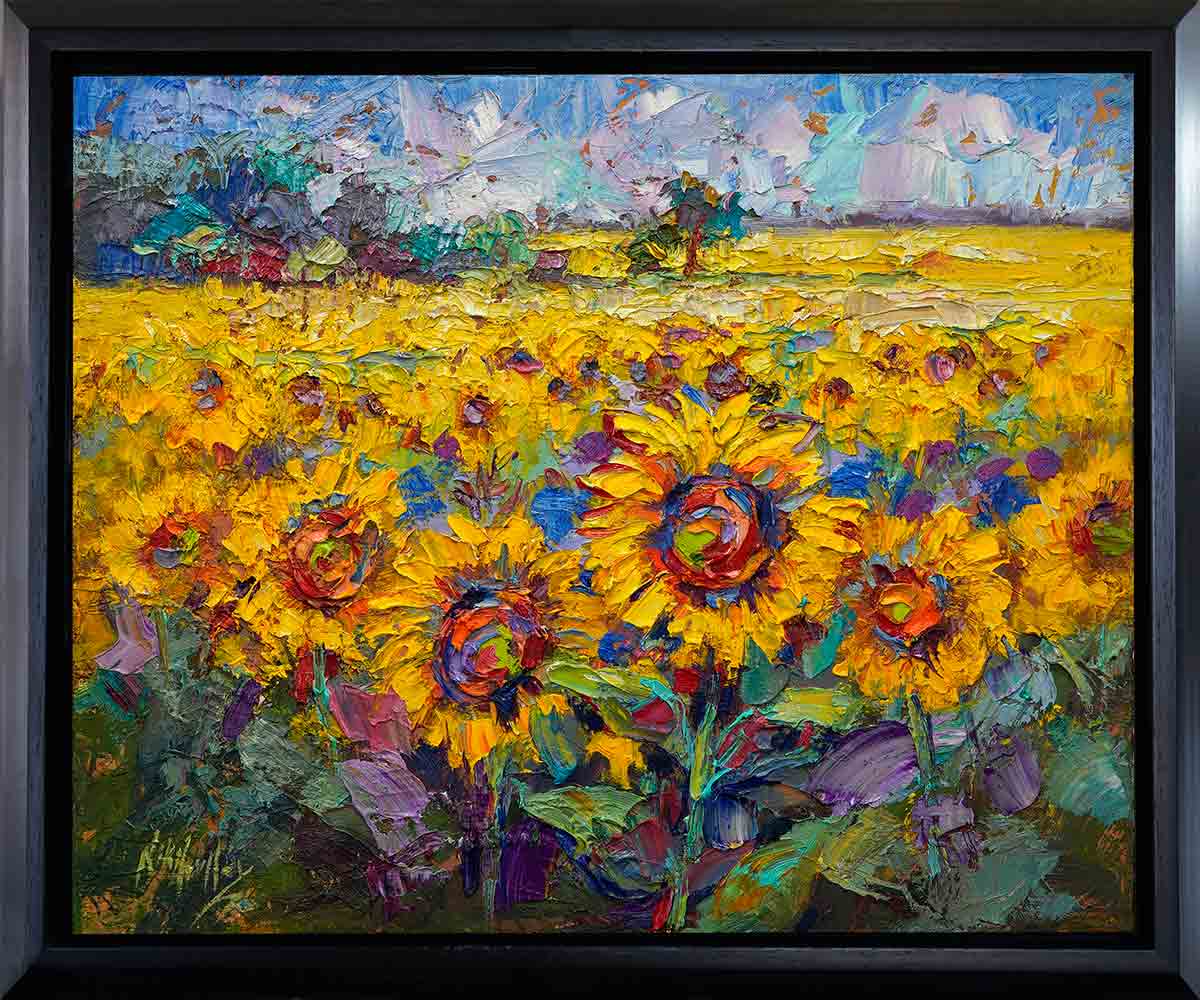 This sunflower field that I visited in the middle of the pandemic was GORGEOUS. It felt like it stretched for miles. Bright, happy faces sharing their smiles with us and lifting our spirits. My heart literally swelled and I had to capture all of that joy on canvas. Utilizing vivid, uplifting hues, thick paint and bold, loose strokes add to the happy, carefree feeling of the moment and I hope you are transported there with me.
16″ x 20″ textured oil painting on 1.5" gallery wrap canvas
with the painting continuing around the edges •
Framed in 1" angled espresso floater frame •$1,600 framed • $1,400 unframed
*** Roll your cursor over the painting above to see a detailed view of the texture.