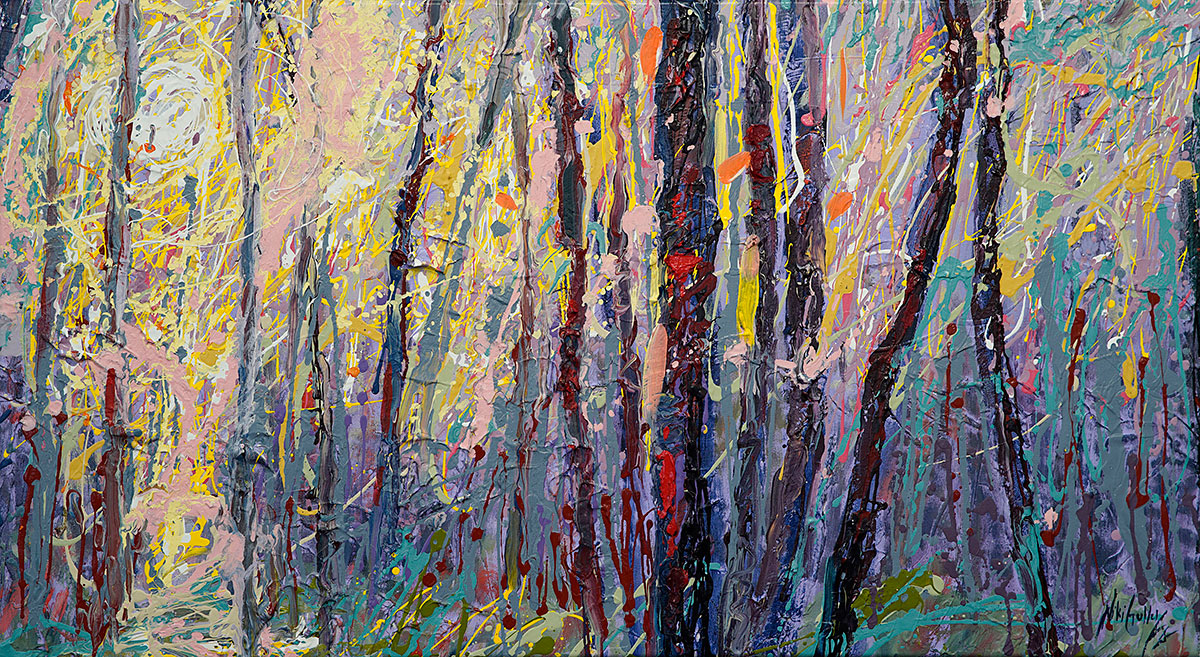 Dreamy light peeks through the forest's tangle as the sun slowly rises, beckoning you to wander through the foliage and immerse yourself in nature. Loaded with color, texture and movement, this painting vibrates with a calming energy.
24″ x 44″ textured mixed media painting on 1.5"
wrap around
*** Roll your cursor over the painting above to see a detailed view of the texture.