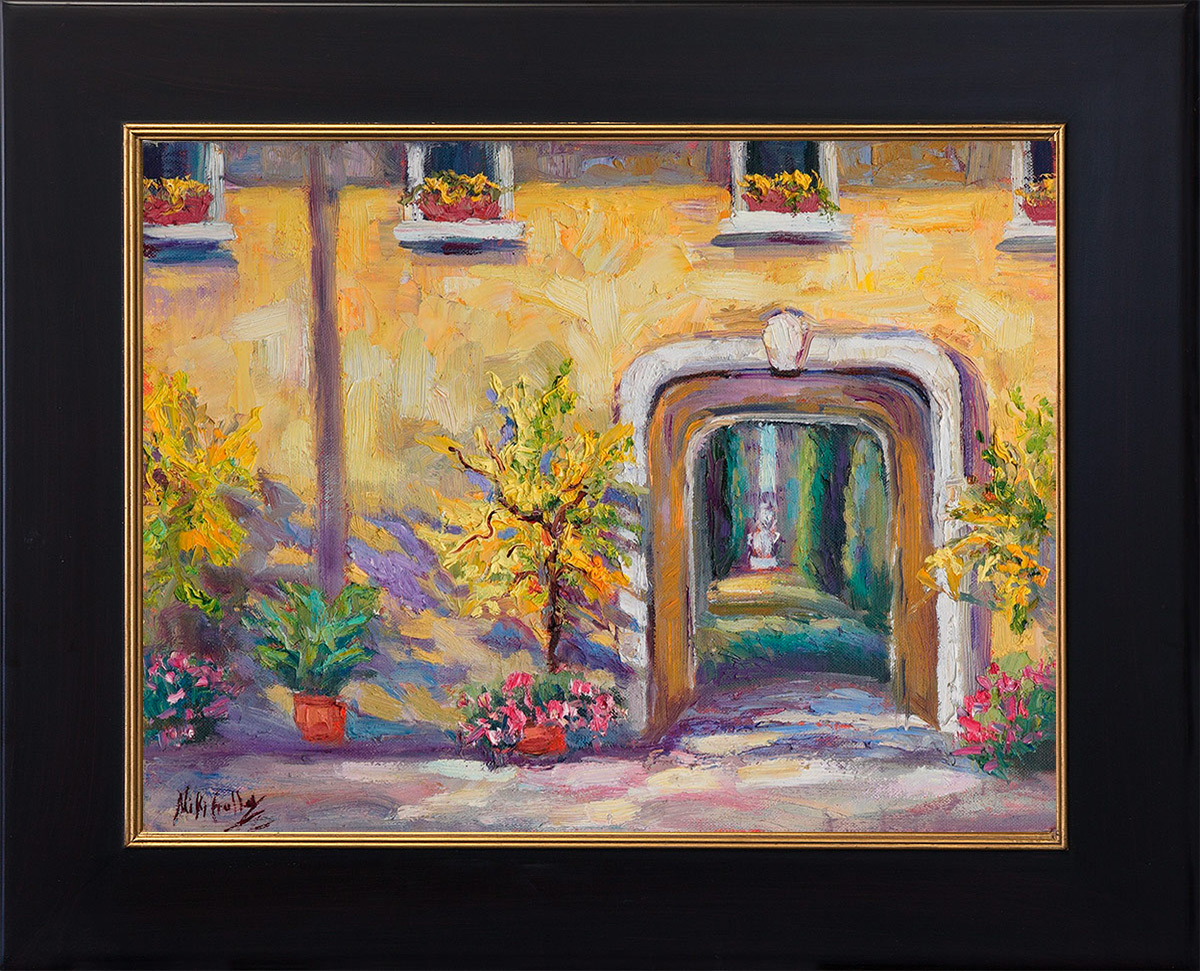 Inspired from a gorgeous garden in Tuscany, I was drawn to this colorful courtyard. Soft buttery hues of yellow glow and shimmer in the late day light as long purple shadows dance along the stucco wall. Breaking up the sunny expanse, a portal to the formal gardens invites you to venture into an arboreal fantasy world designed to inspire awe and delight your senses.
"Amarillo"
12″ x 16″ textured oil on canvas panel.
Framed in 3.5
" espresso frame.
• $950 framed / $800 unframed
SOLD!
*** Roll your cursor over the painting to see a detailed view of the texture.